Printing
Images become photos once printed on paper or other material. Kleurgamma features a variation of Epson and Canon inkjet printers for the numerous Fine-art paper types, Cymbolic Science LightJet photolighters and a XL printer for bigger indoor and outdoor work. We also provide analogue prints up to 50x60cm and match prints to prep images for CYMK printing.
Fine-art printing with Epson & Canon printers
The term Fine-art was coined in 1767, freely translated from the French word 'beaux art'. The term refers to beauty and taste in all things, so it's not unusual it's used to refer to this high end printing process. The technique is applied to these high end Epson and Canon printers. /combined with highly specialised fine art papers this gives an ultimate end result in colour saturation, scale, black covering and the display of pastel shades.
Manufacturers have worked hard to enhance and guarantee the lifespan of a print. The durability is of course a vital part for photographers, artist, museums and galleries to choose a certain product. '100 years' colour resistance is what's promised.
Maximum width varies per material from 110cm to 160cm wide.
Paper styles: Epson Satin, Gloss and Matte, Hahnmuhle Photorag, Baryta Pearl and Gloss and much more.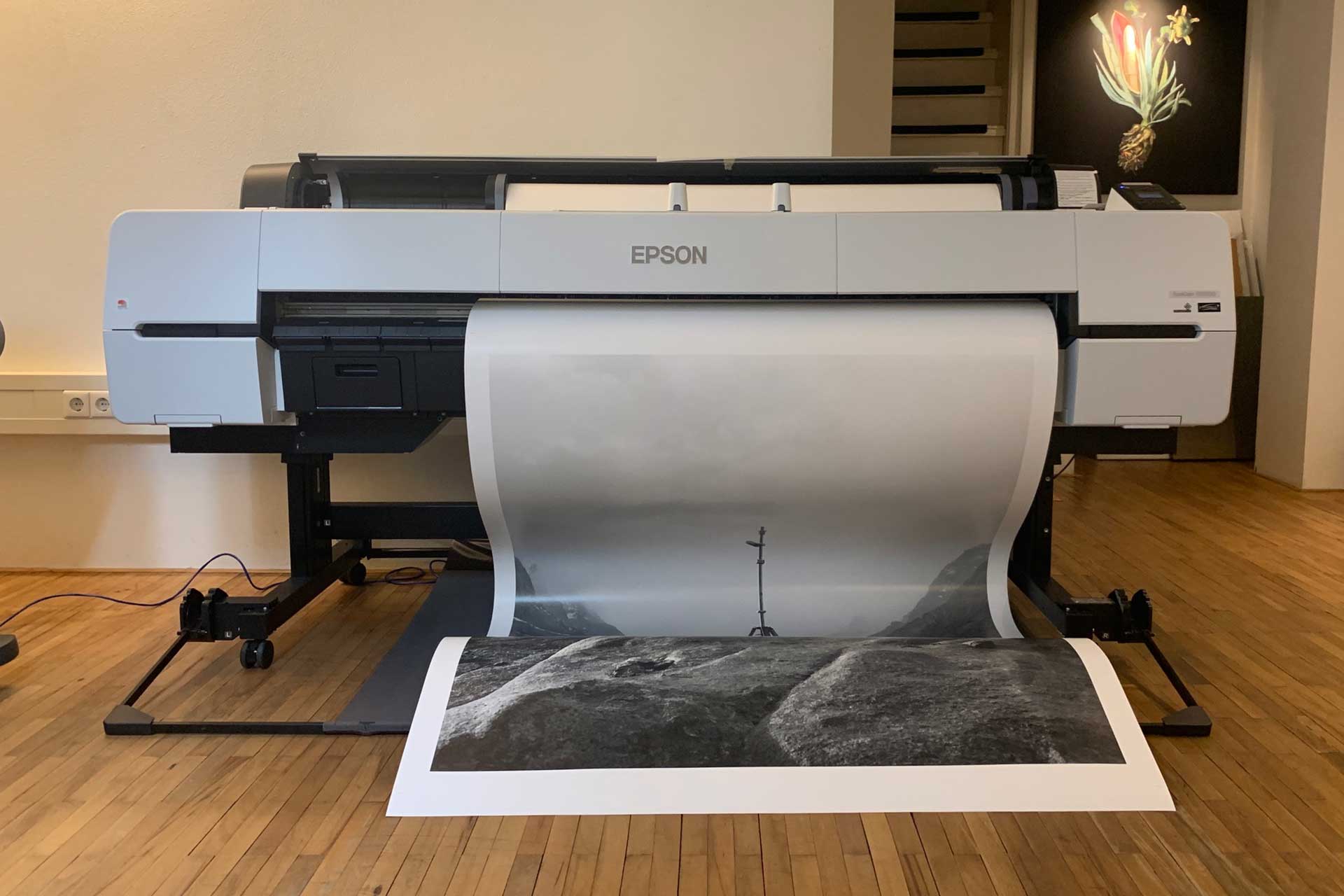 X-Large
XL printers make it possible to print sizes which are not reachable with our conventional printers. Think of walls, billboards, wallpapers, banners, floor tiles, curtains, flags on UV protected materials that can stand the elements and last outdoors.
Some of the materials: Canvas, vinyl, wallpaper, sticker, textiles, prints directly on MDF, glass and dibond.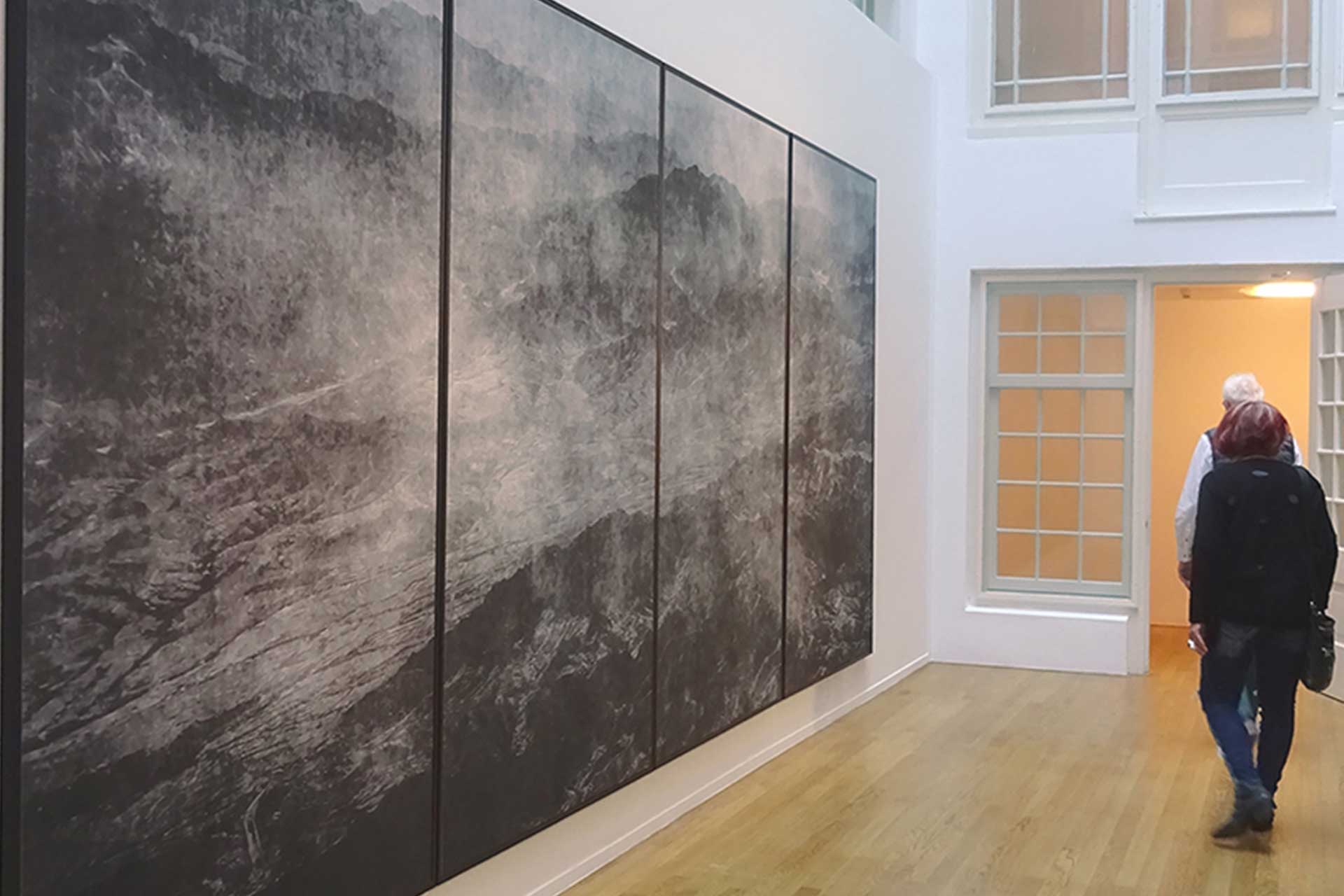 Cymbolic Science Light-Jet
Digital printers are essentially photo enlargers. These machines are able to enlarge a digital image on conventional photo paper with laser technique. The digital image will come across as analogue akin to hand enlargement. These prints are eventually developed in the standard 'chemical' RA4 process.
The light-jet photoprinter makes ultra detailed photos on a wide variety of material from classic photo paper to duratrans material. The maximum printable size is 127×300 centimeters.
Materials are: Photopaper Satin, Gloss, Highgloss, Duraclear and Duratrans.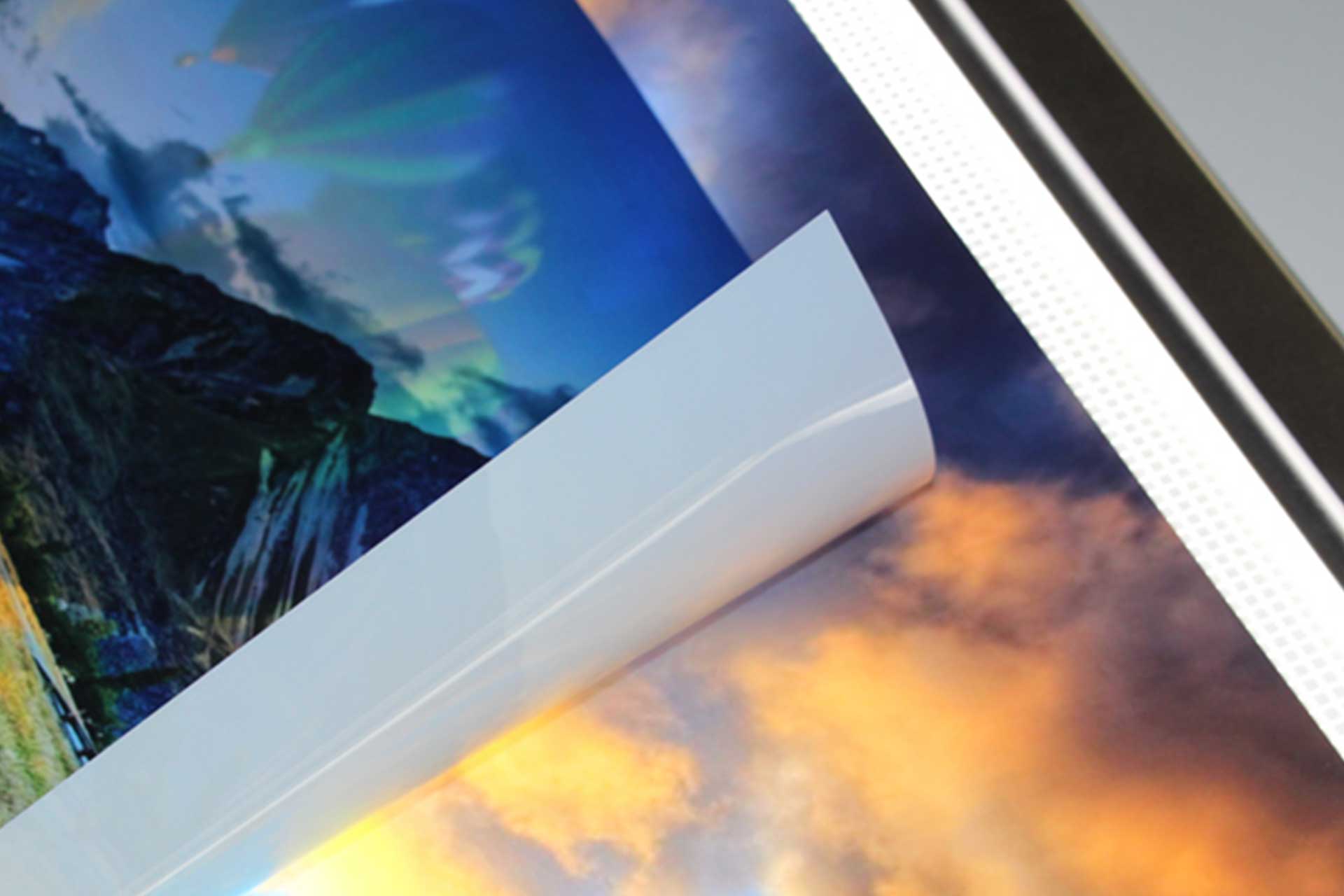 Matchprint
If you need your image optimised for a book or magazine that will be printed on CYMK printers, you will need a good conversion and we have just the tools for that. Paper, ink and screens when taken through the Pre-press trajectory will behave according the standardised criteria for printed matter. An optimised Epson/Canon printer (7 colour technology connected to RIP software) simulates the printing press. Kleurgamma prepares the image according to the ISO-coated norm. The correct conversion from RGB to CYMK and the making of  'matchprint' with a densitometrical strip will make sure your images will be correctly printed at the press.
Matchprints are made in the sizes  A5 to A3+ size.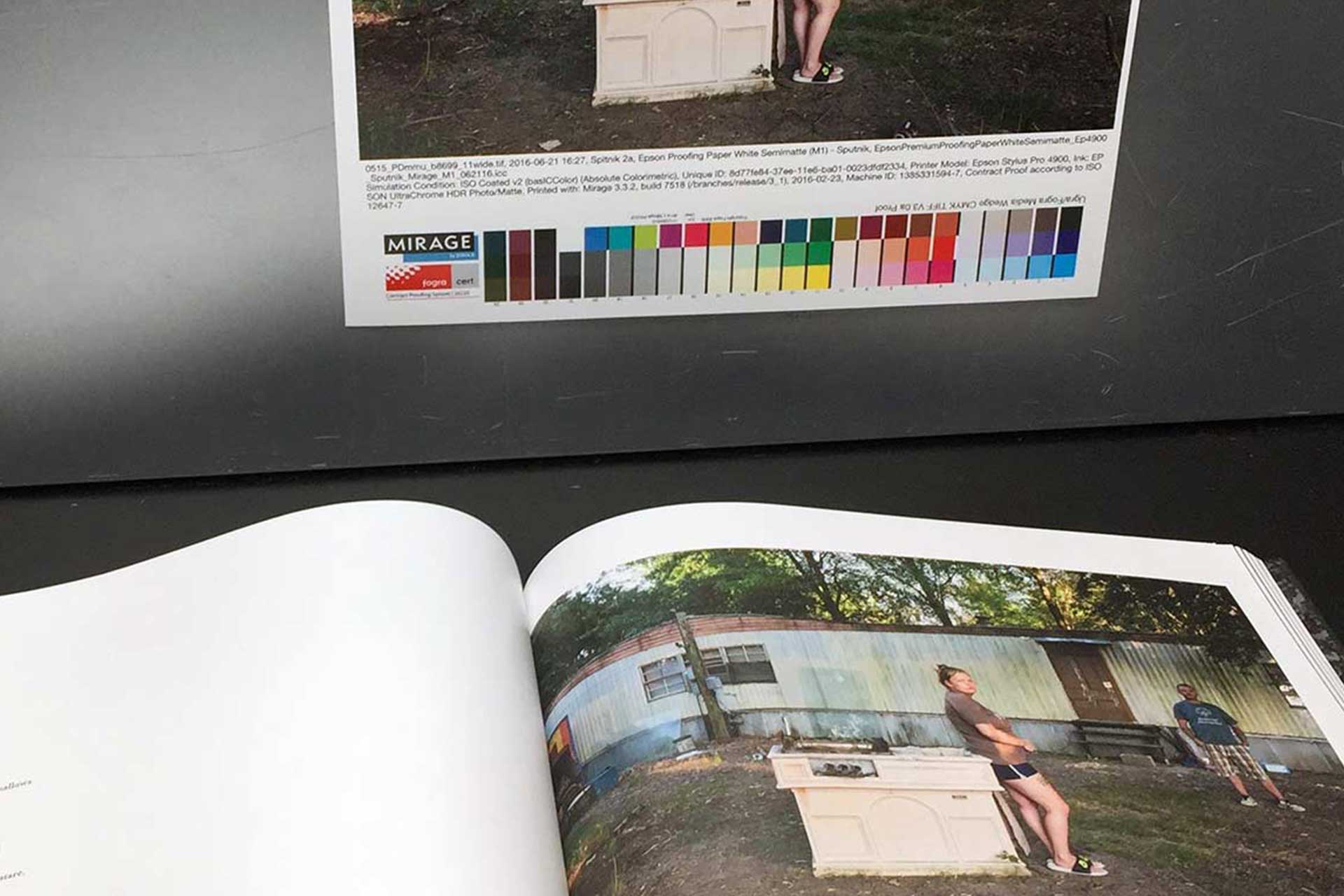 Analogue handmade optical print
We still offer analogue hand prints. Your images are corrected and personally adopted to your taste. We have both colour and black and white paper up to size 50×60 cm.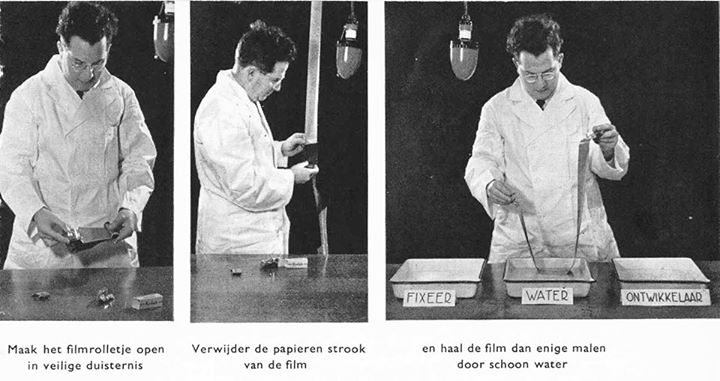 Portfolio Books
If you need an image printed on high quality canvas or vinyl you can count on Kleurgamma, from small to large sizes. The final product is mounted on a stretcher ranging in thickness from two to four and a half centimetres. Prints can be mounted so that the picture continues around the edges.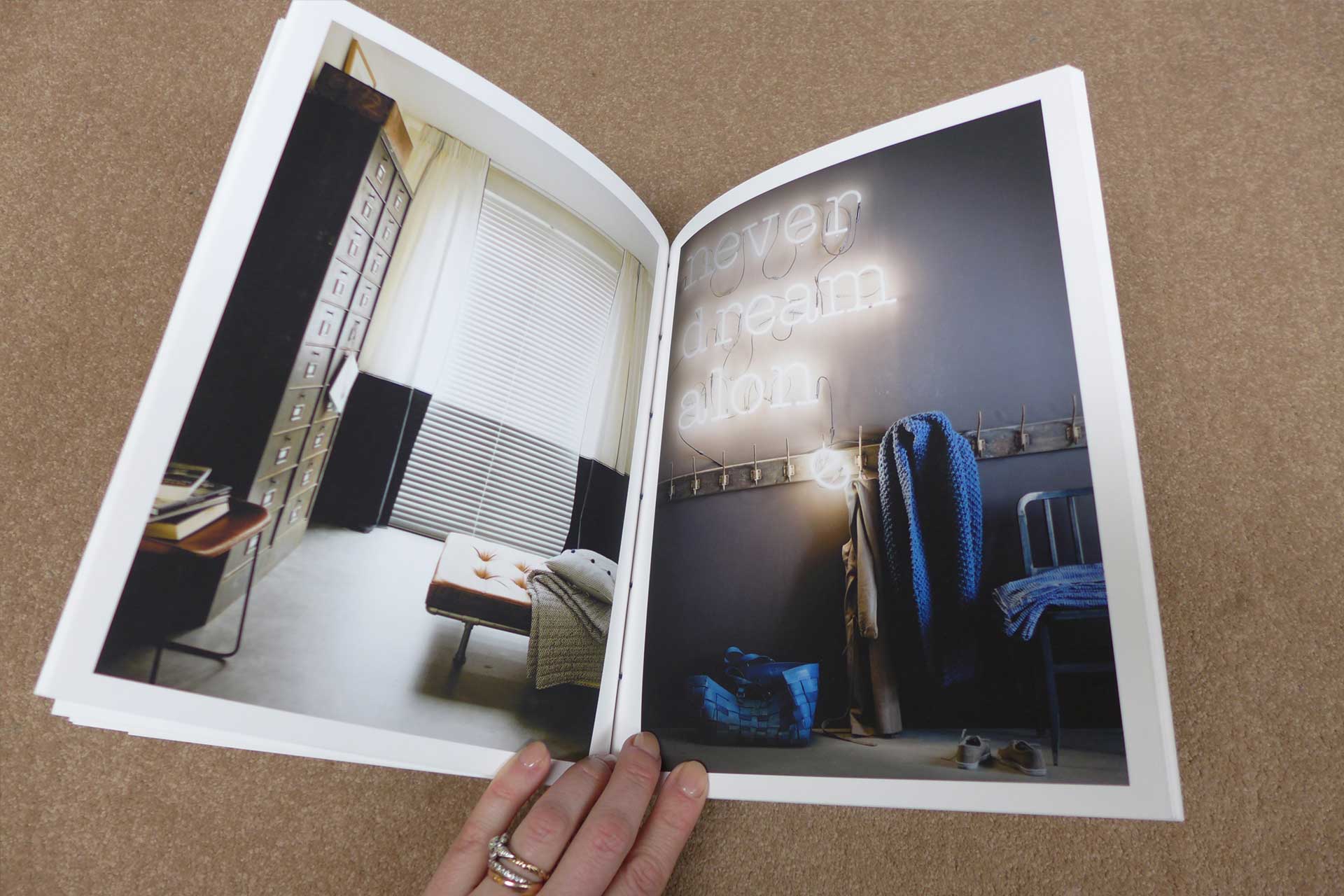 Deckle edge Japanese paper
Recently, we have also added (deckle edge) Awagami to our range. These are high-quality Japanese Washi papers, made from natural fibres and processed with pure mountain water, for prints of absolute museum quality.
We can print heets with deckle edges up to A0 and from the roll up to 110 wide (70 gsm). Washi paper is produced with care and attention in Tokushima Japan. This is still done according to a traditional production process with centuries-old technology. Awagami paper can be used with our Epson and Canon printers.
To get a good idea of your ideas with Awagami paper, it is a necessary to drop by at our print lab. That way we will tell you the entire process and which steps to take for a perfect end result.